THATS WHAT OUR CUSTOMERS SAY


Monika Seiler-Prassek (CEO):
"Clean and clear water are our passion. At the trade fair "Interbad" in 2012, we saw the innovative polymer fiber filter FIBALON®. At the beginning we were skeptical, but over time we were convinced of the simplicity and clarity of FIBALON®. Especially the handling advantages are grandiose. Back pain, sweat and time-consuming filter-changes are things of the past. After the first application, it was clear: FIBALON® is worth the money and guarantees crystal clear water. Since 2012 FIBALON® has been used successfully in more than 30 filtering systems to minimize maintenance and improve the water quality. No customer complaints points out the performance of FIBALON®."

Alfred M. Mückenheim:
"FIBALON® prevails. FIBALON® has more than proven by our customers and triggered enthusiasm. FIBALON® is more and more used as a replacement of cartridge filters. Our clients are enthusiastic about the easy handling and appreciate the crystal clear water. Moreover, FIBALON® is responsible for huge cost savings in relation to conventional cartridge filter systems. The change of the filter material can take place up to three weeks later. With little effort, the majority of whirlpools will work with FIBALON®. Thanks' to FIBALON® for the idea and development of this innovative product!"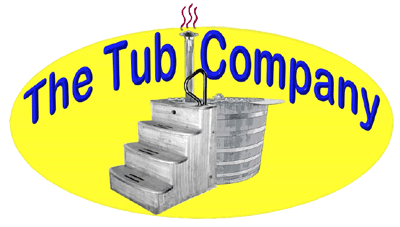 Easy Freizeittechnik Easy-Wellness
Schleifmuehlweg 38, D-86633 Neuburg a. d. Donau
www.easyschwimm.de
Manfred Lange (CEO):
"Our customers are thrilled! The uniquely high selectivity of FIBALON® ensures the cleanest water. In optimal packing density and fiber form, FIBALON® shows excellent results at the lowest pressure loss. The conversion to FIBALON® was a very easy because the polymer fiber filter is suitable for all container shapes."

Sanitär und Heizung Jens Moser
Ludwigshafener Straße 18
D-76187 Karlsruhe
Jens Moser (CEO):
"Our customers are very satisfied! Especially the integration of silver in the polymer fibers actively affects a biofilm formation. So, FIBALON® ensures consumer confidence and hygiene in the pool. The FIBALON® fibers are certified by the OEKO-TEX® Standard 100. Accordingly there are no application concerns. FIBALON® is a long-life-product, which is an additional benefit for our customers. FIBALON® has established itself as an innovation in the professional world."

Schwimmbadfachbetrieb van gen Hassend
Ahornweg 15
D-47546 Kalkar
Alfred van gen Hassend:
"Since 35 years, we sell filter-systems for swimming pools. Two years ago, we switched to FIBALON®. By using the innovative polymer fiber filter FIBALON®, a normal sand filter has now a selectivity of 10 microns. FIBALON® is a guarantee for an excellent water quality. Now ourcustomers are saving money and energy costs. Other positive effects are a reduced wear on seals, filter and pumps. The handling of the light product, 350 g of FIBALON® replace 25 kg of filter sand, is extremely simple. Up to date (10/12/2014) we have converted 45 filtration systems. The customers are all thrilled."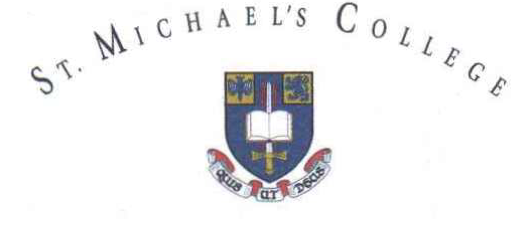 FIBALON has given our old swimming pool filters a new lease of life with clearer water whilst saving us valuable energy costs with less backwashing.
We shall certainly be using FIBALON in our new larger swimming pool project.
Our thanks to Ashbourne Pools for their recommendation and to FIBALON for a blue pool.
With Kind regards,
Marie Bramble.
Head of Administration.

TO WHOM IT MAY CONCERN. October 2016.
I have FIBALON® installed in my private outdoor swimming pool in Dalkey , Dublin for the past 6 months on the understanding that FIBALON® would save me money.
I am now pleased to confirm that not only have I saved on gas and water bills through not
having to backwash the filter, but that the water clarity has definitely improved as well.
Well done to Ashbourne Pools and their partnership with FIBALON®.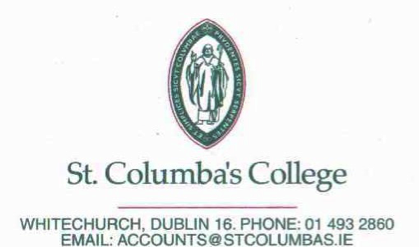 At last no more sand in our outdoor pool and continued clarity that we haven't seen for some years. FIBALON is a marvellous product that has raised the standards of our pool and is saving us a fortune in water bills and backwashing time.
Thank you FIBALON.
Kind regards,
Sally Gibbs.
School Bursar.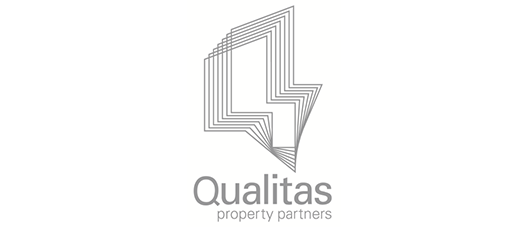 Laragh Out Door Gemeinschaftspool, Dublin, Irland
A1 Clonlara Avenue, Baldonnell Business Park, Baldonnell, Co Dublin.
T 0818 222 011 E Enquiries@Qualitas.ie
Company Reg: 432609 VAT Reg: 9763222F
Our outdoor community pool was turning green with debris in suspension but, by using FIBALON® in our pool filter, we had a sparkling clear pool within hours and happy residents at last. Our thanks to FIBALON® with Ashbourne Pools for saving our pool and keeping the water clear.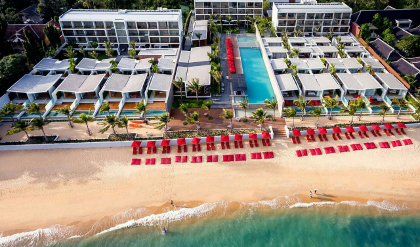 SENSIMAR KOH SAMUI setzt auf FIBALON®
44/134 Moo 1, Maenam Beach, Koh Samui,
Suratthani 84330, Thailand
www.sensimarsamui.com