FIBALON®rope – EASIER even EASIER

The already simple application of our innovative polymer fiber filter FIBALON® is made even easier with our new FIBALON®rope. 8, FIBALON®nets arranged like on a rope of pearls for almost all common pool filters. The filter material can be removed and replaced with just one handgrip.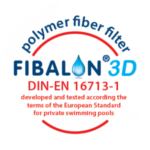 Our special mesh ensures optimal alignment and orientation of the FIBALON® filter balls during the filtration process. In addition, the net acts similarly to a protective shield. By means of a special welding technique, both the net and the welding seams, are chemically- and in particular chlorine-persistent. Due to the use of the new FIBALON®rope, the application of our backwashing grid is obsolete.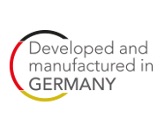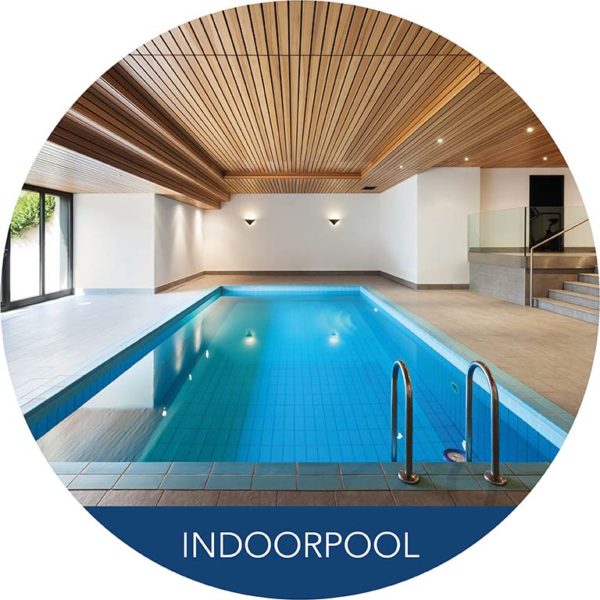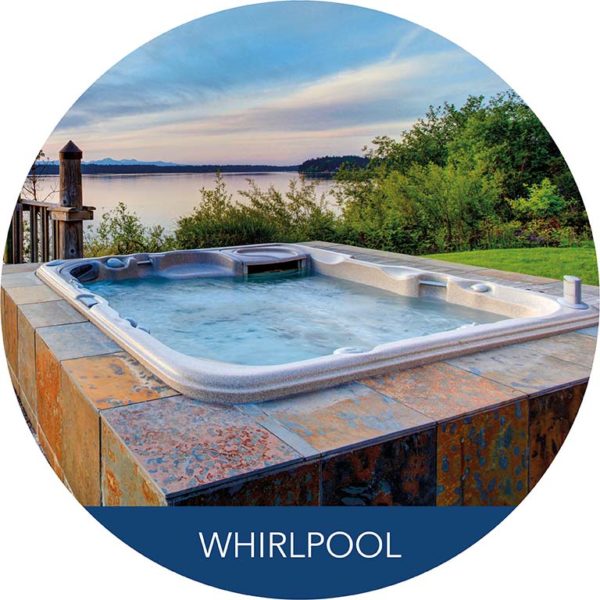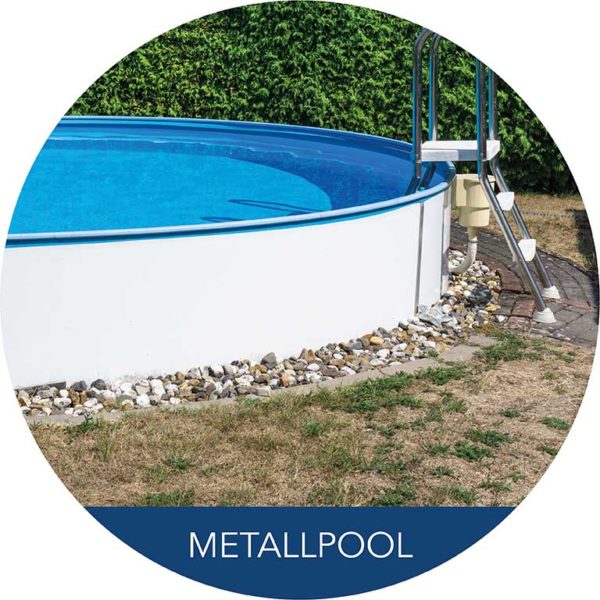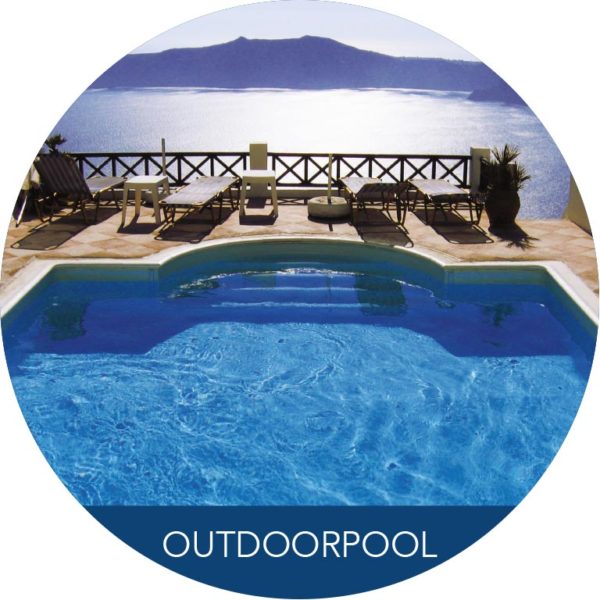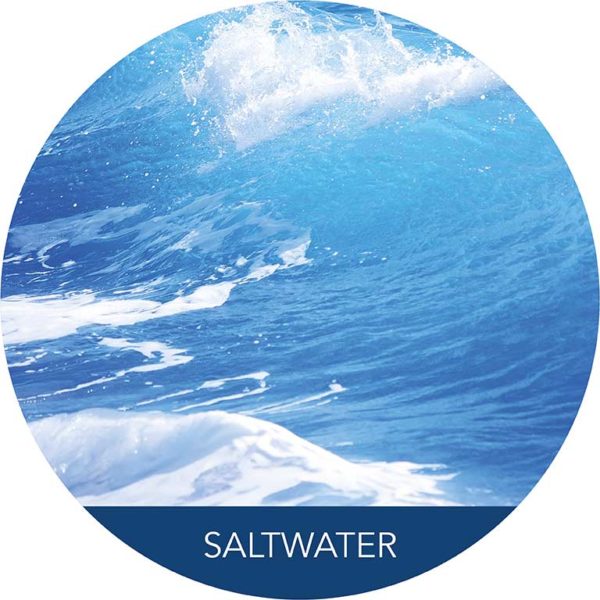 We also use in our innovative polymer fiber filter FIBALON®rope our FIBALON®rope. An optimized fiber combination and other process innovations offers an incomparably high selectivity of 8 microns.
FIBALON®rope is surface-treated and surface-activated. Conventional textile filter media (e.g., filter fleece) filter only with the spaces between the fibers (similar to a screen). FIBALON®, on the other hand, is also taking a new approach: FIBALON®rope filters with the fibers and not with interspaces like conventional textile filter media. For this purpose, an innovative process for the surface activation of the fibers has been developed. In this way, the FIBALON® fibers use specific physical properties to bind also smallest dirt particles.
Convince yourself of FIBALON®rope and its various product advantages – developed and manufactured by FIBALON®, THE filter material specialist.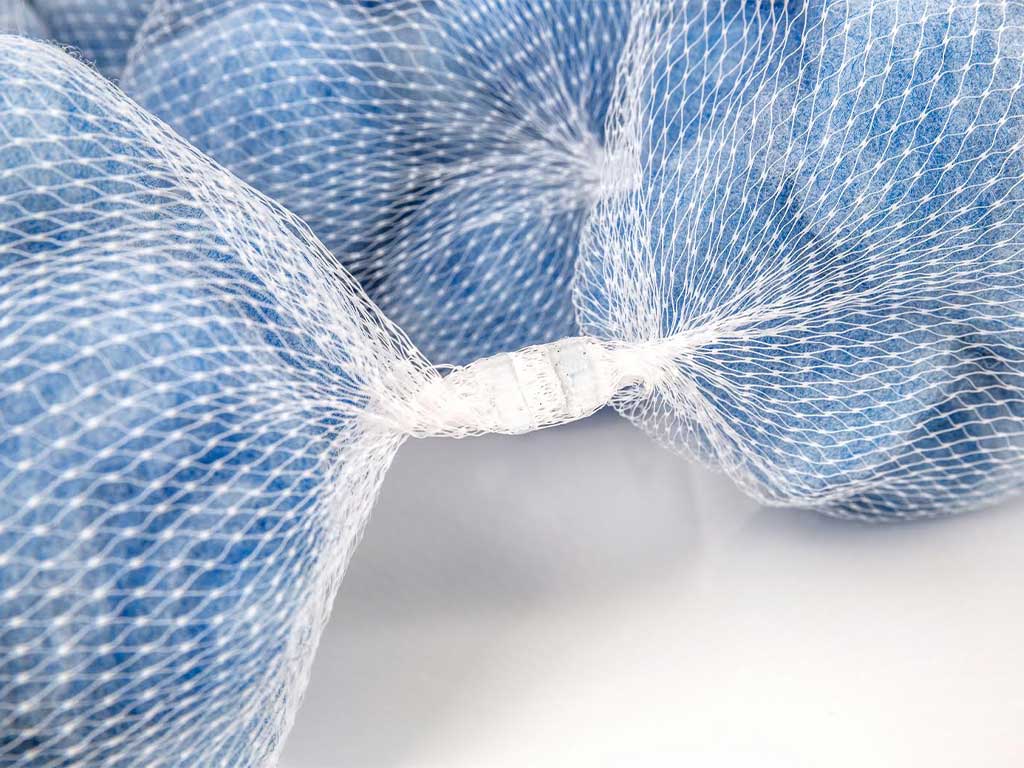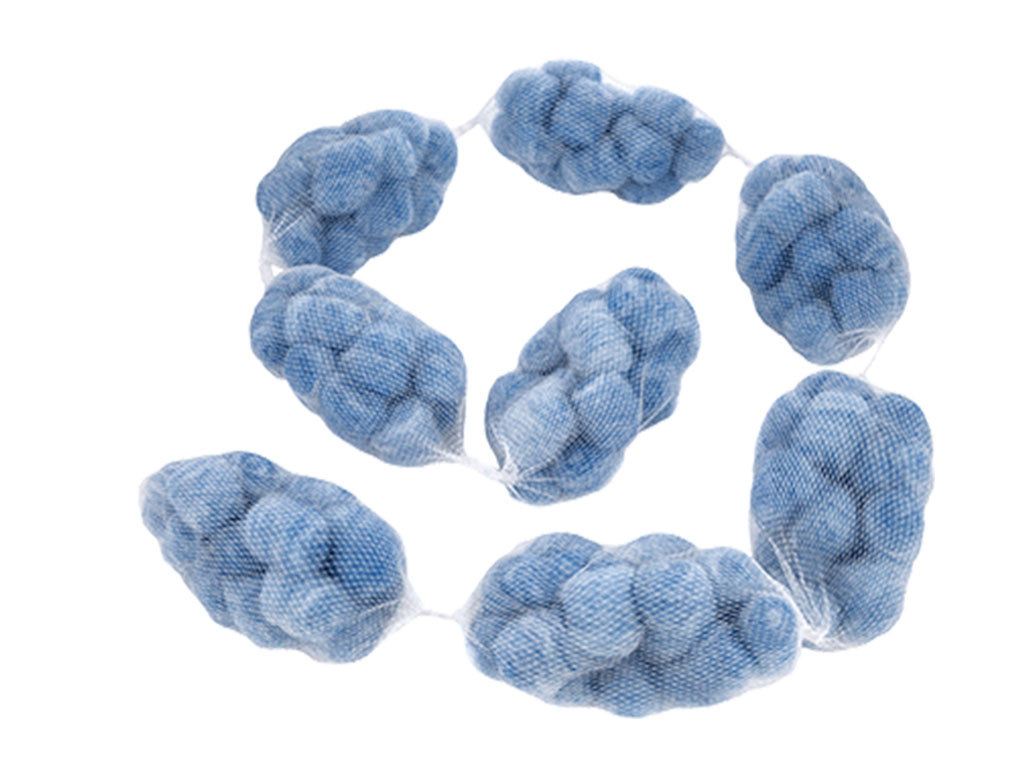 THE ADVANTAGES OF FIBALON®rope – MANIFOLD & CONVINCING
» Easy handling due to low weight
» Universal applicability
» Also suitable for saltwater swimming pools
» Lowest backwash frequency
» o flocculants necessary
» High dirt capacity
» Excellent turbidity values
» High selectivity of 8 microns
» Lowest pressure increase
» Heat up to 65°C for sterilization possible
» pH-value optimizing at 6.8
» Against biofilm formation
» Surface treatment
» Energy and costs saving (average 40%)
» Easy disposal
» Long life product
» recyclable Product
AN ADEQUATE REPLACEMENT

FOR FILTER SAND
» 8, FIBALON® nets arranged like ona a rope of pearls replace 25kg of filter sand «

CHANGING OUT FIBALON®rope – EFFORTLESS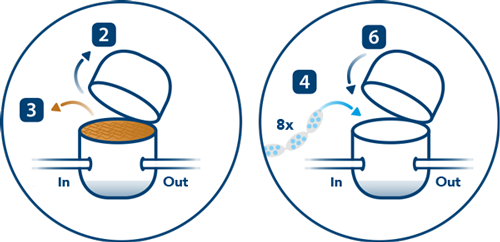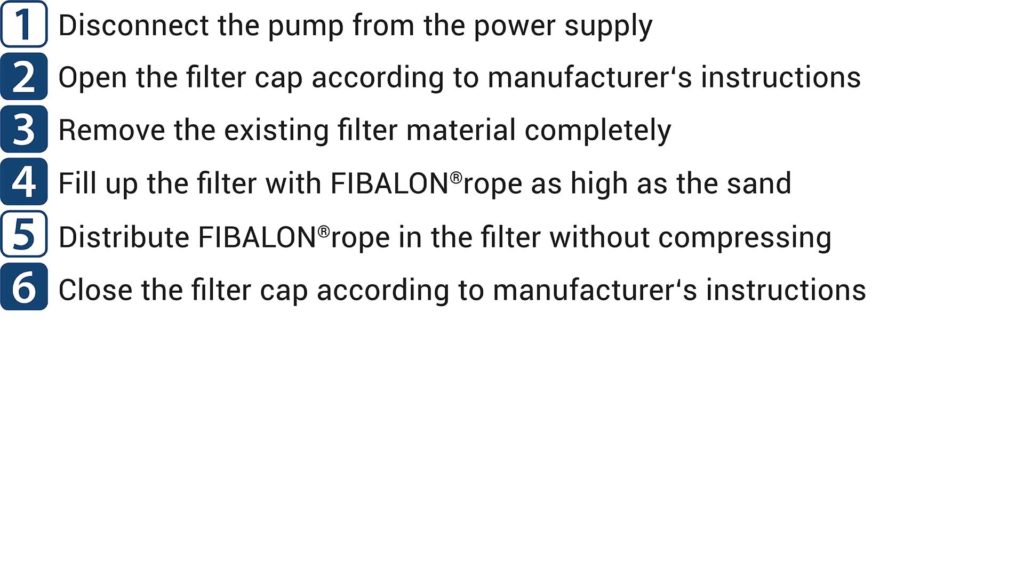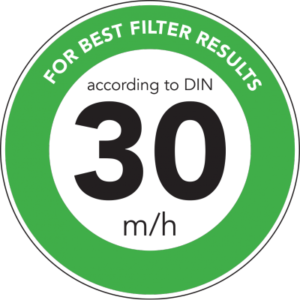 The best performance and the best results will be achieved with a filtration speed of 30m/h.
LOOKING FOR FURTHER INFORMATION? 
We certainly have an answer!
More information about the particle size distribution are available on our download section and FIBALON®3D page.